DadGeek's Monthly Update – January 2018
Okay, so one of the main things I really wanted to do this year is to make sure I do monthly updates on how everything is going. If we only do product reviews or videos then our authenticity as an actual blog could be on somewhat shaky ground and I love my blogger community too much to let them go.
So what's been going on this month?
Well after a reasonably positive note things have taken a pretty hard knock towards the end of January for personal reasons. I'll try and keep it light but… you'll see.
Ivy (the Cat)
Let's start out small. Ivy seems to have got herself in some sort of scrape with another animal around the neighbourhood. It wasn't anything major but she had an infected cut on her leg which led to an abscess which in turn led to a vet bill we didn't really want. The good news is she is home, partially shaved and still giving Quinn a hard time about being friends with Choccy.

Special Education Struggles
Most of last year was spent going through the process of applying for an EHCP which, thankfully, he was awarded in the latter half of the year. Since then we have been going through panel after panel to make sure he has the best chance of somewhere half-decent.
This month, all of that fell apart. After being turned down for other units last year, we'd pinned our hopes on a school that would be perfect for Morgan.  Sadly, we received notification this week that he has not been accepted. Not due to his needs, but due to a lack of available spaces.
We also received a report from one of the SRB units that turned Morgan down that states he is unsuitable for ANY SRB unit, which kills our chances of getting him in somewhere semi-appropriate. So, right now, pending the outcome of any appeals he, like so many other children with special needs, is headed for MAINSTREAM. This is the absolute worst place for Morgan and it's something that is a great source of stress for us right now. It's like sending a child in a wheelchair to a school made of stairs.
Right now we have a ton of work ahead of us to sort this out.
Death of a Friend
Sadly, a few days ago we lost one of our closest friends. Although I won't go into exact details, it was sudden and very unexpected. As a family we've lost a dear friend who meant so much to us as a family and so much to the children as a loving, funny grown-up.
He was just one of us. A nerdy dad who loved star wars, NFL and having a good time with friends and family. Our thoughts are with those he leaves behind and we'll always do what we can to support his family, hold them up when they need it and try our best to honour his memory.
This has been a bit of a blow to my own mental health situation but I'm giving myself a bit of time to deal, then trying to pull everything back together as soon as possible.

The positives!
So what went right this month? Well, for the most part it's still business as usual in the DadGeek household in January and while the grown-ups deal with grown-up stuff the kids have done so well. Claudia had a singing assembly during which she made us super proud with her awesome voice. Morgan made us proud too as he has started eating in the big hall which has previously been too loud and scary for him. We love every small step he takes and we appreciate what an effort it can be for him. It was great to see him attend Claudia's singing assembly too!
Marshall continues to be a total brainbox and has only asked me 100 different questions from his Picturepedia he got for Christmas. He remains a really sensitive kid but he's got a good heart and occasionally his smarts get dedicated toward something industrious.
Mrs DadGeek has had some serious modification this month and along with a sexy new hair-do she has also expanded her tattoo collection with the White rabbit from American McGee's Alice. It's part of an ongoing self-decoration project she has going on. My own tattoo is currently scheduled for April! Watch this space!


Also, on the topic of personal modification, I've lost a stone on Slimming World in two weeks! The stress of recent days has popped some of that back on but we're gonna smash it in February.
Let's get Social!
As for DadGeek itself we have been doing some great stuff on social media this year. As of January our Instagram has really started to get some attention especially since I've started posting pictures of some of my own geeky retrogame collection! Our Twitter community remains as strong as ever and I'm always so pleased to talk to our followers on there. We've also put a huge amount of effort into our Pinterest lately and it's really paying off in terms of monthly views and new followers. It's early days but something I'm glad we've been able to add to our output!

Facebook remains a challenging place to build a following but we're just trying our best to create a well-deserved following that really get our content. Every follower on there is like a little gift and the longer we work at it the better results we see. I'm not sure that Facebook's algorithms will ever let us truly explode on there but for now it's still something we're working at.
Unlike YouTube. YouTube has always been challenging but with recent changes to monetisation thresholds it's no longer viable for us to keep banging our heads on that particular brick wall. We'll still be using it to host our non-gaming video stuff but it's not a place that we're choosing to try and build a following right now.
But with that in mind we've REALLY ramped up our
Twitch
game in January! It's something that has been languishing as a secondary output for a while now but after a lot of thought it seems Twitch supports a lot of what we're trying to do with regard to our live and pre-recorded gaming content. Keep an eye out as we'll definitely be loading up our collections and premiering new and migrated content over the next few weeks! Check us out at
Twitch.tv/dadgeekuk
and give us a follow!
January also sees us embrace some new affiliate marketing opportunities to help try and put in place systems that trickle a few pennies back into the coffers wherever possible. This month we've set up our Humble Partner program where our followers can use DadGeek's links to get the latest Humble Bundles, Humble Monthly or games from the Humble Store whilst donating part of that transaction to ourselves or our favourite charity, the National Autistic Society!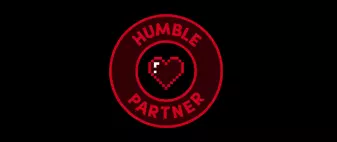 We also hooked up with Kawaii Box and Snack Fever so you guys can get sub-boxes full of awesomeness whilst inadvertently making us happy at the same time!

Product reviews are bubbling away at a slightly reduced rate but we've still got enough to keep the kids and grown ups busy. We've done a review of the awesome
Cars 3 Ultimate Cruz Ramirez
which we loved talking for a spin. We've had a great time checking out the new
'Code & Colour' Colouring Pack
for lovable robot
Cubetto
.

Watch this space for reviews of some great toys and apps including some great Avvokiddo games, the fun-yet-super-educational Smartick maths program and a bunch of new toys that came down the chimney with Santa including Spin Master's Luvabella doll, Bloxels and a crazy Meccano robot called Micronoid!
Wow, I didn't realise we'd been THAT busy! We'd also like to thank you all, companies and individuals, for all of your support in 2017. We hope to make 2018 even better. Thanks also for all your comments, likes, tweets and shares. They really help to feedback to us that we're on the right track!
Love and hugs
The DadGeek Family