About me
Hi! My name's Leigh. I started DadGeek.co.uk as a kind of showcase of all the stuff that we do as a family and my experience of being a dad. Since I was a kid I've been a gamer and a tech-geek. In my adult life I became an IT professional. In my late twenties I became a father. These are all huge influences in my life and DadGeek.co.uk is a wager that I'm not the only one.
About DadGeek
Through this site, my hope is that we might inform, entertain and maybe provide insight to other geeky dads. We love playing games, unboxing cool stuff, going on trips and making videos. I also tend to write some longer-form articles about a number of subjects usually loosely related to parenting.
This place represents my passion for being a dad and for passing on my geeky obsessions to my kids and hopefully to inspire them to develop their own.

Our youngest son has Autism Spectrum Disorder and although I'm not primarily an 'autism blogger', you'll likely see me talk about it a lot if you read the blogs. We're fierce proponents of autism acceptance and have seen first-hand the pressures (but also the joys) of having autism in our family.
Working with us
We love working with companies and have already had a great time making some great content by collaborating with organisations and brands that share our love of fun and discovery. We are happy to do product reviews, sponsored articles and videos. If you're interested and would like to get in touch, please email admin@dadgeek.co.uk or message us via our Twitter.
We're proud to have worked with…
"We're thrilled with this review of Cubetto by DadGeek & his family. The video they've made really brings Cubetto to life!" – Primo Toys
"I absolutely love it! I think it's great the way you had your kids help to test it out. I've shared the article with my team and they enjoyed it as well." – TrackR
Affiliates & Partners
We are happy to be a Humble Partner. Helping people get cheap games, comics and books whilst helping charity. Through our Humble Bundle links, a percentage of the transaction(determined by the purchaser) is donated to the National Autistic Society.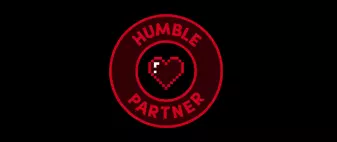 We are also a Kawaii Box affiliate. If you love cute Japanese stuff then take a look as they can send you a new box of extra kawaii merchandise every month!
We love subscription boxes, especially ones with cool new snacks to try. If you fancy trying some Korean snacks, check out SnackFever!
Site Statistics
Although we're quite new we're proud of how well we've attracted people so far. Our stats for June 2018 were:
| | | |
| --- | --- | --- |
| Unique Users | Sessions | Bounce Rate |
| 780 | 1,100 | 73.87% |
Social Media
We're also currently ranked #927 out of over 8,000+ family related blogs on the Tots100 Index!